Slinging short stories on the side.

In my spare time I write fiction and I've been giving it a serious crack since 2020.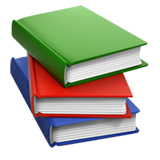 Title
Publisher
Link

Linesman (2020)

Spineless Wonders

Kindle Nook

Awkward Phase (2021)

The Periodical, Forlon

Buy ePub

Put Into Pieces (2022)

Tales to Terrify Podcast

Coming Soon
I also help run Strange Birds, a thousand-strong creative writing and poetry MeetUp group. We organise feedback sessions, writer's talks and reading nights.