Making the most American brand an Australian citizen
Campbell's is an American food processing giant. But in Australia, their food is almost completely Australian grown and made.
We were asked to reposition Campbell's for the next ten years, and to give Australians a feeling of ownership over the local Campbell's brand.
Brand Book
To get to the bottom of who Campbell's would be in Australia, we created an exploratory volume, spelling out the true stories and ambitions of the Campbell's team. This would grow to inform all future campaigns.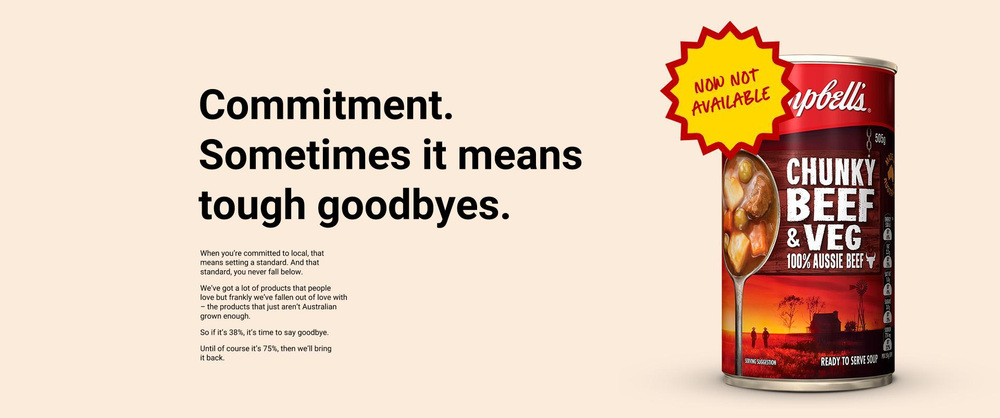 Content to inspire Campbell's employees